My team is amazing. Each person goes above and beyond, which is how I have always envisioned my practice.
Sunny understands every nuance of everyone's insurance benefits,
Our goal is to provide care in a way that allows patients to be heard. We personalize every experience and aim to educate as well as inform prior to rendering any treatment.
Dr. Nwokorie
---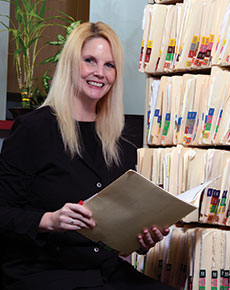 Sunny
Front Desk Administrator
Sunny keeps our office running smoothly. She has a Bachelor of Science in Health Care Administration and is a Certified Dental Assistant and Certified Dental Coder.
Sunny appreciates Dr. Nwokorie and our team's experience, friendliness, and professionalism. When you're here, Sunny wants you to feel safe, heard, and respected. She and our team care about you and your wellbeing, beyond your oral health, and are always happy to answer questions, provide encouragement, and sit and chat for a bit.
Sunny is a single mother of five children, three stepchildren, and one young grandchild. When she's not working or babysitting her grandson, she volunteers as an Emergency Medical Technician for Mohegan Volunteer Ambulance Corps.