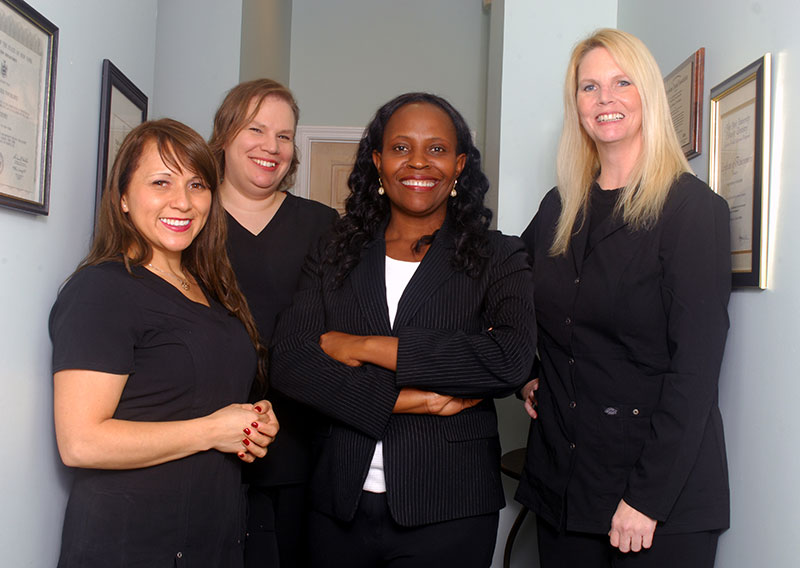 My team is amazing. Each person goes above and beyond, which is how I have always envisioned my practice.
Sunny understands every nuance of everyone's insurance benefits, Jessica always has a story ready to comfort and reassure even the most fearful of patients, and Catalina always makes sure each patient feels at home.
Our goal is to provide care in a way that allows patients to be heard. We personalize every experience and aim to educate as well as inform prior to rendering any treatment.
Dr. Nwokorie
---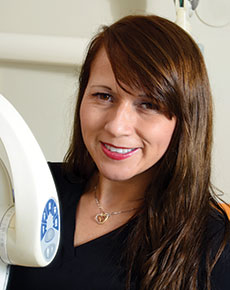 Catalina
Dental Assistant
As Dr. Nwokorie's dental assistant, it is Catalina's responsibility to listen to our patients' concerns before their procedure, explain post-op instructions, and tend to anything our patients need in order to have an exceptional dental experience. She finds joy in the relationships she builds with patients and enjoys seeing their reaction when their procedure is done.
Catalina loves spending quality time with her kids and two dogs. She also enjoys traveling and having fun with her family.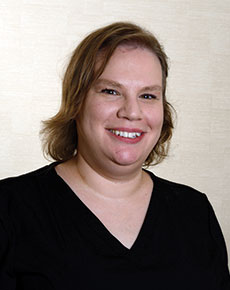 Jessica
Dental Hygienist
Our dental hygienist, Jessica, provides our patients with the care, knowledge, and empowerment they need to take ownership of their oral health. She believes in establishing a real relationship with each patient and earning their trust over time so they understand that she truly has their best interests at heart. Like Dr. Nwokorie, Jessica understands that the patient's trust and comfort are the foundations of everything we do here at Cortlandt Manor Dental.
When she's not working, Jessica loves spending time outside with her husband, Alex, and their dog, Bella. She also enjoys cooking and sewing.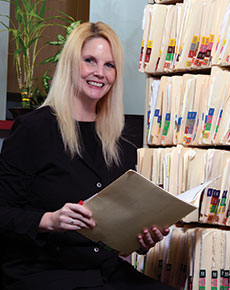 Sunny
Front Desk Administrator
Sunny keeps our office running smoothly. She has a Bachelor of Science in Health Care Administration and is a Certified Dental Assistant and Certified Dental Coder.
Sunny appreciates Dr. Nwokorie and our team's experience, friendliness, and professionalism. When you're here, Sunny wants you to feel safe, heard, and respected. She and our team care about you and your wellbeing, beyond your oral health, and are always happy to answer questions, provide encouragement, and sit and chat for a bit.
Sunny is a single mother of five children, three stepchildren, and one young grandchild. When she's not working or babysitting her grandson, she volunteers as an Emergency Medical Technician for Mohegan Volunteer Ambulance Corps.